Jesus said, "Let the little children come to me..."
highland children's regular activities are on hold.
Please continue to check back for updated Children's Activities & Events!
Due to Covid-19, Children's Church, regular Sunday School, and Nursery will not be available.
However, Miss Jen will still be sharing a Children's Moment as a regular part of Sunday morning worship!
Various children's activities are offered each Wednesday night throughout the school year!
Check out the events page for an up-to-date listing of activities.
During the summer months, Highland Kids are invited to summer camps & Vacation Bible School!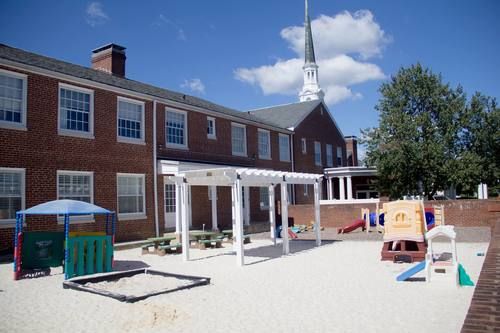 Learning Center
Highland Learning Center is committed to providing a safe, nurturing, Christian environment that fosters a solid foundation for lifelong success. Our Learning Center respects and believes that children are unique individuals with the ability to construct knowledge about themselves, others, and the world around them through active learning. As a four-star rated, successful daycare, we provide many opportunities for your child to learn and grow both educationally and in their faith. At Highland Learning Center we have an after school program, supervised computer lab for appropriately aged children, annual art show, Christian plays, access to our gymnasium, graduation program for preschool and kindergarten, and vacation bible school. We provide a variety of developmentally appropriate activities to meet the individual needs of each child.