Jesus said, "Let the little children come to me..."
Join us at our in-person worship service at 10:00, then head outside around 11am (Learning Center side, where the picnic tables are)
for some fellowship with your friends and Ms. Jen. You'll be there for about 20-30 minutes, so have your parents go sit in
their car or run get a coffee. We look forward to seeing you!
There are currently no Wednesday night children's activities.
Check back soon for an update!
Mad Science Camp will be June 28-30 from 9:30am-11:30am!
(This event is limited to 10 kids, grades K-5th)
We will have a devotion, snacks, do experiments, and discover many
new amazing things as we work together to celebrate God!
CLICK HERE
to register your kids online!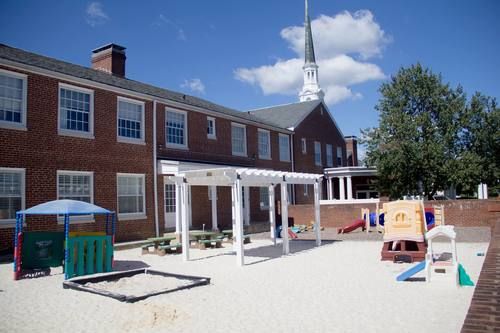 Learning Center
Highland Learning Center is committed to providing a safe, nurturing, Christian environment that fosters a solid foundation for lifelong success. Our Learning Center respects and believes that children are unique individuals with the ability to construct knowledge about themselves, others, and the world around them through active learning. As a four-star rated, successful daycare, we provide many opportunities for your child to learn and grow both educationally and in their faith. At Highland Learning Center we have an after school program, supervised computer lab for appropriately aged children, annual art show, Christian plays, access to our gymnasium, graduation program for preschool and kindergarten, and vacation bible school. We provide a variety of developmentally appropriate activities to meet the individual needs of each child.